About us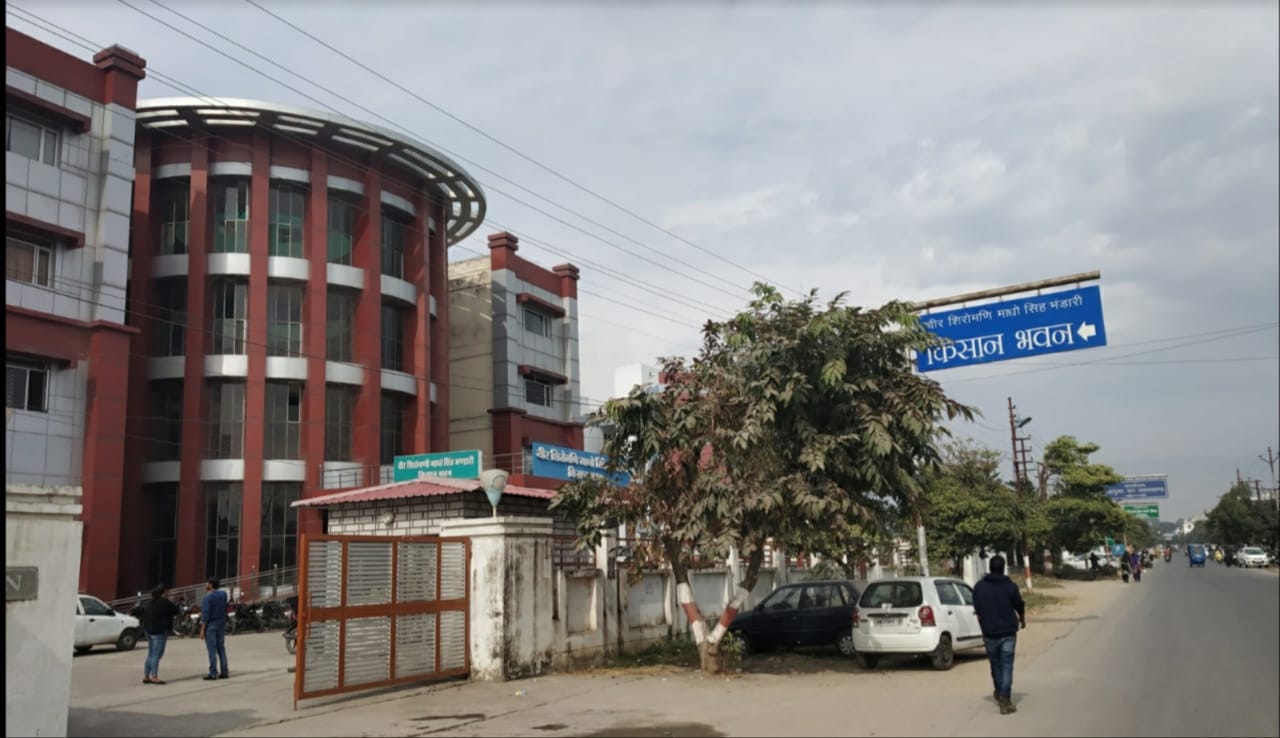 Uttarakhand State Seed Certification Agency was established on 14 march 2001 as an autonomous body by Govt. of Uttarakhand as per the provision of section- 8 of the seeds Act. 1966 and registered under Societies Registration act 1860. It was given prime responsibility to maintain and make available the high quality seeds of crop varieties and hybrids notified under section 5 of seeds act 1966 to the farming community through certification. It ensures genetic identity and purity of the certified seeds as per the Indian Minimum Seed Certification Standards.
The Govt. of Uttarakhand also constituted a governing body entrusting responsibility to frame over all policy and guidelines for smooth functioning of agency in line with the provision of seeds act 1966, seeds rules 1968 and Central Seed Certification Board recommendations. Governing body comprises Chairman and members from State Govt. DAC, Govt. of India, linear departments, representatives from universities, seed producing agencies and seed consumers nominated by Govt. of Uttarakhand. Director of USS&OPCA acts as a member secretory of governing body.
ASSCU Supports
Registration of SPA, SPP, SG(crop) and their renewal for enabling them to process the seed & the avail certification.
Sampling done at SPP send to STL for testing and report back.


Verification of seed cource & Crop Inspection.
With Issue of Seed Certificate Packing and Tagging is done.


Processing of the seed at seed processing plant to enable testing.
Permissions for Interstate seed & Certified to certified seed production, Other brand packing/marketing,Small size packing.
Uttarakhand State Seed and Organic Production Certification Agency "USS & OPCA" is committed to achieve excellence in the field of Seed and Organic Certification by providing timely, dependable, transparent and user friendly certification services in conformity with applicable requirements of standards to maintain consumer trust in the integrity and reliability of its certification mark.
Organogram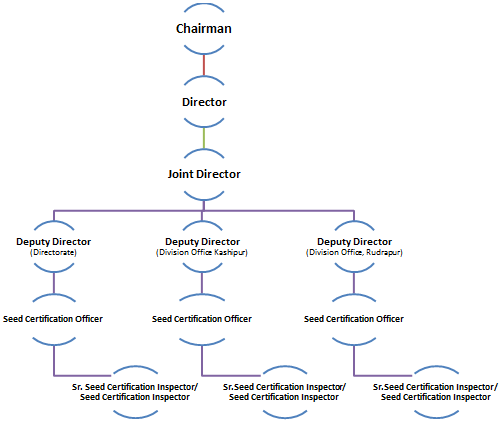 SL
Work Of Certification
Present Certification Fees/Charges (Rs.)
1
Registration Fees
Rs. 25.00/- Per Seed Grower
2
Inspection Fees
Rs. 400.00/- Per Hectare Late fees Rs. 50.00/- Per Haectare for next 10 days from last date
3
Re-Inspection Fees
Rs. 150.00/- Per Hectare
4
Processing Fees
Rs. 3.00/- Per Quintal or minimum 300.00/- Per shift
5
Re-Processing Fees
Rs. 3.00/- Per Quintal or minimum 300.00/- Per shiftt
6
Packing Supervision Charges
Rs. 2.50/- Per Quintal or minimum 250.00/- Per shift
7
Seed Sample Testing Fees
Rs. 100.00/- Per Sample
8
Tags Charges
Rs. 4.00/- Per Tag
9
Re-Validation Fees
Rs. 9.00/- Per Quintal minimum 90.00/- per Lot
10
Inter State Label Charges
Rs. 4.00/- Per Label
11
Inter State Packing Supervision Charges
Rs. 2.50/- Per Quintal or minimum 250.00/- Per shift
12
Seed Processing Plant/Producing Agency Registration
Rs. 2000.00/- Only One Time
13
Seed Processing Plant /Producing Agency Renewal
Rs. 1000.00/- Per Year. Rs. 3000.00/- for Three Years.
Late fee of Rs 500 for next one month from the last date.
14
Grow out Test Fees
Rs. 400/- per sample
SL
Particulars
Cut Off Dates
1
Crop Registration
Zaid :Total Crops
Kharif :Total Crops
Rabi :
a:Potato, Toria
b:Mustard/Sarsaon, Pea, Lentil
c: All other Crops

Upto 30 days of sowing date of crop OR
30 April
16 August

30 November
31 December
15 January
• Provided crop should be in inspectable stage.

2
Withdrawn of crop registered area
Within 20 days of date of crop registration (Provided crop is not inspected)
3
Amendment in Crop Registration list
Within 15 days of cutoff date of crop registration
4
Certified to certified seed production Permission
Within 15 days of cutoff date of crop registration
5
Seed Source Verification
Till final field inspection
6
Inter State Seed Production Permission
Within 45 days cutoff date of crop registration
7
Submission of Intake list for Physical Verification
Kharif
Rabi

Zaid

15 January
For Hill 15 June
For Plain 31 May
15 October
8
Physical verification of unprocessed seeds
Kharif
Rabi
Zaid

31 January
30 June
31 October
9
Packing/Tagging
Kharif(cereal crops)
Rabi(cereal crops)
All other crops of Zaid, Rabi and Kharif

20 June
20 December
Before sowing
10
Renewal of Seed Processing Plant/Seed Producing Agency
Last date is 31st March.
One month allowed with late fee
11
Registration of Seed Producing Agencys
Before crop registration
| SL | Name | From | To |
| --- | --- | --- | --- |
| 1 | Dr. Rattan Lal Agrawal | 01-05-2001 | 05-04-2003 |
| 2 | Dr. Suresh Kumar Malik | 06-04-2003 | 05-12-2007 |
| 3 | Dr. Anil Prakash Sharma, Vice Chancellor | 06-12-2007 | 08-09-2008 |
| 4 | Dr. Virendra Singh Bisht, Vice Chancellor | 09-09-2008 | 07-10-2009 |
| 5 | Sh. Chandan Singh Mehra | 08-10-2009 | 19-04-2012 |
| 6 | Sh. G.S. Panday (IFS), Additional Secretary | 20-04-2012 | 26-07-2012 |
| 7 | Smt. Damyanti Rawat | 27-07-2012 | 19-05-2016 |
| 8 | Sh. Gauri Shankar, Agriculture Director | 20-05-2016 | 15-08-2018 |
| 9 | Sh. K.C.Pathak, Additional Director, Agriculture | 16-08-2018 | 31-03-2021 |
| 10 | Dr. Parmaram, Additional Director, Agriculture | 01-04-2021 | continued |
Best Wishes From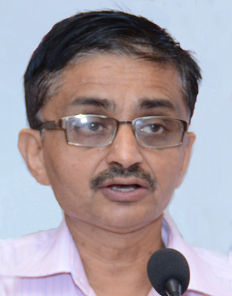 Dr. Parmaram
(Director)
I take this opportunity to thank our Farmers/Seed Growers, Seed Processing Agencies for showing their keen interest in automation of the seed certification process. I thank the team of NIC, Odisha and Uttarakhand for taking so much of pain in designing, developing and implementing the automation system with latest technology. The USS&OPCA team's effort is commendable in supporting the NIC, Odisha Team in design & developement. I am sure this automation system named "ASSCU" will go long way in addressing the issues of SPAs/SPPs, Seed Growers as well as the Officials USS&OPCA. I , as always, seek continued patronage of our valued stakeholders, cooperation of our employees.

Address
Uttarakhand State Seed & Organic Production Certification Agency
3rd Floor, Kisaan Bhavan, Ring Road, Mussoorie By Pass,
Post – Nehrugram, Dehradun.
Phone: 0135-2671861, 2669920,
E-Mail: dir-ussopca[at]uk[dot]gov[dot]in